Musiker
Was wäre ein Kunstpfad ohne Musik, beim Drei-Häuser-Kunstpfad jetzt schon Tradition. Dieses Mal sind dabei: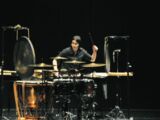 Leonie Klein, Schlagzeugerin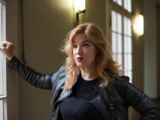 Alexandra von der Weth , Sopranistin
https://www.alexandravonderweth.de/
Roland Techet, Dirigent
https://www.roland-techet.com/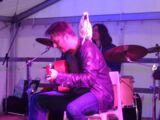 André Krengel und Band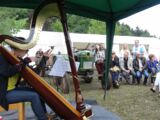 Iris Stieber, Harfe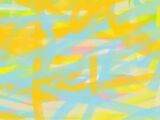 The Chill Folk, Pop, Klezmer, ...
Christine Funk, Ari Göbel, Ralf-Werner Lorenz, Detlef Reuter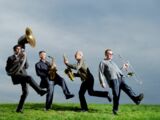 Talking Horns, Marching Band
Achim Fink, Andreas Gilgenberg, Bernd Winterschladen, Stephan Schulze
Alex Kassian
The Kyoto born Berlin based producer and DJ has been turning heads and shifting feet in recent times. Alex began collecting records and producing music in his formative years in Japan, before relocating to London where he studied Design Theory at Goldsmiths, University of London. He established his own imprint 'Planet Sundae' in 2016, and has since hosted word of mouth parties around Berlin. An eclectic producer and selector, his sound embraces a rich balance of genres, delivering a warm and wholesome sound. Releasing on labels such as Paramida's Love On The Rocks and Alex Bradley's Utopia Records, as well as Nick Höppner's Touch From A Distance, his music productions as an artist highlight his empathic energy. Having worked on soundtracks for contemporary dance and theatre projects in Berlin, and composing most recently for the launch of Porsche's all-electric car 'Mission E,' his diverse sound is slowly gaining him a firm reputation as an increasingly individual and versatile artist.